John S. Zeringue III, Queen Amon-Ra LVIII & Robert W. Cook, King Amon-Ra LVIII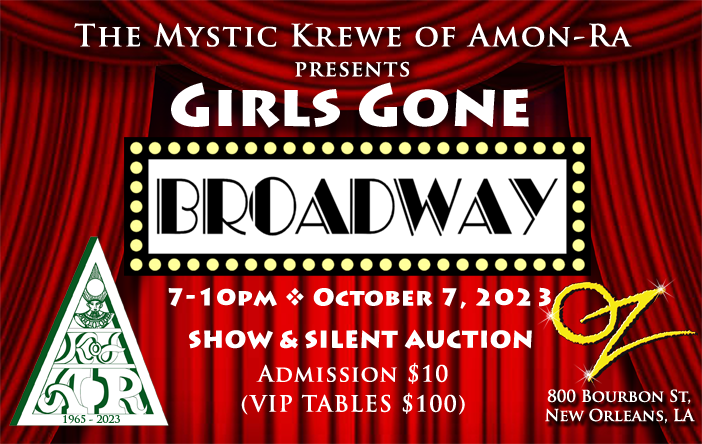 An amazing show by Local Entertainers, Members and Supporters of Krewe of Amon-Ra to assist with funding our 59th Mardi Gras Ball.
Please join us October 7th at Oz (800 Bourbon Street, New Orleans)
Doors open @ 7pm

Show Time 8pm-10pm.

Silent Auction

$10 General Admission

Limited VIP Tables are available for purchase.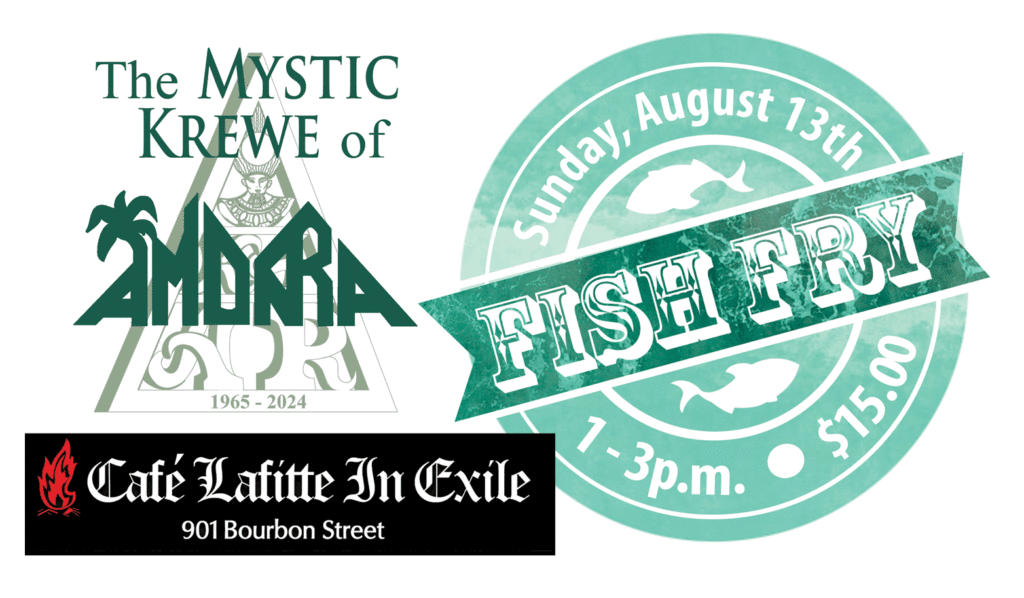 Mark your calendars for The Mystic Krewe of Amon-Ra Fish Fry
@ Café Lafitte's in Exile
(901 Bourbon St. NOLA),
August 13, 2023 from 1-3pm!
Fish Fry dinners avaiable until we run out!
Dinner Plate Tickets available on Eventbrite, at the door, (cash or credit), or buy tickets from one of our Krewe members.
The Mystic Krewe of Amon-Ra is looking forward to celebrating it's 59th year in Gay Mardi Gras.
Learn more about the Krewe & Community the past 58 Years in "THE KREWE OF AMON-RA'S RICH HISTORY", the History of the Krewe of Amon-Ra recounted by the Krewe's Charter Member & Empress, Mrs. Opal Masters 
GIVING BACK TO NEW ORLEANS!
The Mystic Krewe of Amon-Ra presented a donation of $1,300.00 during our Rush Party (Sunday, March 26, 2023) to St. Anna's Episcopal Church.
The money raised was earned during the Benefit number at our 58th Ball, "Bon Appeit Nouvelle Orleans" (Saturday, January 28, 2023). Thank you for the fabulous performance, Ms Tiffany Alexander and everyone who donated this year!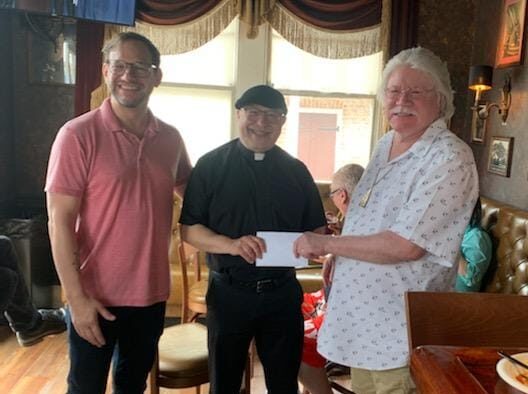 We thank our 2023-24 Sponsors of The Mystic Krewe of Amon-Ra for your continued support!
We're preparing for 2024! Place an Ad in The Mystic Krewe of Amon-Ra Ball LIX Program
Themes & Balls of Past Years
A Work in Progress! An archive of The Mystic Krewe of Amon-Ra's past 58 years. Ball Themes, Dates, Royalty, Captains and more…
Have any questions? We are always open to talk about your business, new projects, creative opportunities and how we can help you.